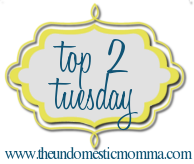 Things You've Learned About Friendship
1. True friends are always there. Year after year, day after day they listen to your problems, cheer for you, laugh with you and are there for you for all of life's big events. You can call a true friend and no matter where or when they'll be there if you need them. 

2. Friendships come and go for a reason. You end a friendship or lose friends because sometimes you drift apart or become so different there's nothing to stand on together. Those people were never really your friend... they were a convenient acquaintance. Accept the loss because the ones who do matter will always be there. 

In my 26 years of life, I've been fortunate enough to meet and become friends with some great people. To all of my friends out there, you're a treasure in my life!