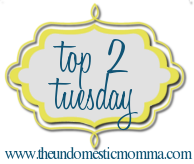 Things you've learned from your parents or grandparents.
Go for what you want!
This is one of the many things I've learned from my mother.  She's been my cheerleader from day one. On days that I was tired, disgruntled, had no motivation she kept pushing me. She instilled in me the strength, determination and drive to always go for what you want the most. To keep trying and to never give up. 
Be kind, for everyone you meet is fighting a hard battle.
My grandpa was probably one the nicest people you could ever meet. He grew up in the depression and lived a hard life. He understood that everyone was and could be going through challenging situations. He treated everyone with kindness, respect and dignity. In February of 2006 he passed away and it still feels like yesterday. He taught me a lot without me realizing it.