Wow! Ever since Thanksgiving, I have felt like I have been going non stop! I figured today would be the day to catch up on things since today's
25 Days to Christmas
topic- Wish List, is something that I've already posted on
here
and
here
. What can I say? I would like a lot of things lol.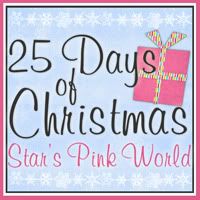 I purchased this t-shirt last week and I can't wait to wear it. If you don't know what it's from, it's a reference to the book,
The Hunger Games.
Go read it now if you haven't done so already.
One of my very best friends and I are trying to go on a tropical adventure/vacation and we can't decide where to. Her suggestion is Bali...
My suggestion was Fiji. 

Then once we started thinking about we narrowed it down to 4 places. Here's where you guys come in. Help us decide which one! Vote in the poll, at the top of my right sidebar. We just can't decide which would be more fabulous! 

Besides deciding all my vacation days for next year (which my work requires) and holiday shopping. I've been enjoying all my Thanksgiving leftovers, wrapping presents and oh... I'm getting my hair cut and colored later today! New do for me!