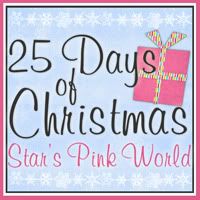 Party Dresses & Christmas Crafts!
Most of the parties I attend around this time of the year only require casual dresses but if I'm going to a nice holiday party I'd definitely wear one of these two...
Around this time of the year, I think anything that sparkles and shines is festive!
Sadly, besides my Christmas tree master pieces that I've done, I haven't created any other crafts except my wreath (which I technically made last year). 
I do think I'll be making a new one this year, to go along with my white candy theme tree!