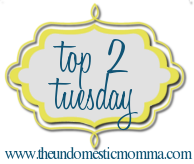 Top 2 Favorite Items from 2010
Even though I didn't get it until Christmas, I had been drooling over this watch all year. Now that I have it, I wear it non stop! I love it! 
As for my second item that I loved from the year, I'm at a loss. I mean don't get me wrong, I love stuff but nothing is coming to mind. Oh wait... my car! We celebrated in May our year anniversary and he's still running like a champ. He's up to 27,000 miles and going strong! 
Just call him Toby! And if you get that movie reference then I applaud you! lol
EDIT: After getting multiple messages asking me the reference... It's from Roots!