Today is...
in conjunction with my co-hosting duties of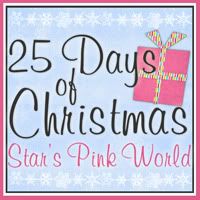 Thank goodness today's topic is
Christmas Movies
. 
So keeping with my
C
h
r
i
s
t
m
a
s
E
d
i
t
i
o
n
of Theater Thursday, today's featured movie is my favorite Christmas movie by far,
White Christmas
!
Since I can remember, we've had Bing Crosby's White Christmas playing as we decorate our Christmas Tree. I can remember ever line of this movie. I know every word to every song and I think I probably even know some of the dance steps. 
If you've never seen White Christmas. It's about 2 music and dance performers, Wallis and Davis, who met while in the Army and at war. Once out of the Army and the war over, they begin performing together and become a huge success. 
While out on the road performing and before their holiday break the guys decide to see an act of two sisters-The Hanne Sisters, performing as a favor to an old Army pal. Once Wallis and Davis see the Hanne sistes their lives are never the same. Following the girls to Vermont, they run into their old, retired General who's fallen on hard times as an inn keeper without snow. 
The guys take it upon themselves to bring their entire show to the inn and put on a show that will bring in the crowds. Along the way they find, love, happiness and a new kind of success. 
(my favorite dance number)
Now link up and play along!!